8th Science Summit at the 77th United Nations General Assembly (UNGA77) – SSUNGA – MADI Session
October 18, 2022 @ 2:00 pm

-

5:00 pm
African Leadership for African Development through Sustainable Mineral Resource Exploitation MADI and SDGs
Theme_ African Leadership for African Development through Sustainable Mineral Resource Exploitation- 
Innovation, Regulations, and Investment
"Making mineral resources work for sustainable development in Africa"
MADI works towards the attainment of the African Union Agenda 2063 and the Global Agenda 2030 Sustainable development Goals SDGs). The 2030 Global Sustainable Development Agenda and its 17 Sustainable Development Goals (SDGs) are at the centre of a global cooperative effort for attaining sustainable development globally through inclusive growth and socio-economic structural transformation. Lifting nations and communities out of extreme poverty (SDG 1), eliminating hunger (SDG 2), ensuring decent jobs and economic growth (SDG 8) as well as industrialisation, innovation and infrastructure (SDG 9) to mention but a few are some of the key goals. These efforts are particularly important for Africa and African nations and are in line with the African Union Vision through Agenda 2063 and its 7 aspirations.
Innovation
Africa has two major assists: youth population and natural resources. No nation in the world has developed without a vibrant industry and manufacturing sector. There is no sector in the economy that does not rely on minerals – directly or through backward and forward linkages. Minerals of the future are demanding that Africa re-positions herself if it is going to benefit and move away from the paradox of a continent with vast natural and human resources but with the majority of her people living under abject poverty. There is a new scramble for green minerals as the world is chasing minerals for energy transition, economic and security importance but categorised as critical minerals. China and Russia have huge stockpiles- USA and Europe are trying to avoid dependency on China and Russia. This will push the demand and prices sky high. .  While the rest of the world Demand for EV is high, Africa's demand for renewable energy is even higher. 
How is Africa positioned to take on the challenges and reap from opportunities? To break away from the status-quo of net exporters of raw materials, Africa is pushing for value addition and beneficiation of her minerals in Africa. 
By 2030, young Africans are expected to make up 42 percent of the world's youth and account for 75 percent of the those under age 35 in Africa. With such a large population of young people, supportive policies and programs on inclusive youth development are critical now more than ever. Harnessing the demographic dividend and expanding opportunities for young people—to the benefit of all Africans—will require sound data and evidenced based policies.
Remedy lies in (Investing In People- IIP) – deliberate investment in the youth specifically in science, technology, innovation, research and development would unlock the key to sustainably exploit and benefit for African abundant resources.
An African leadership focused on IIP- to produce innovations in products and services for value addition etc as well as researched policies backed by prudent legal ad regulatory frameworks would be the goal for Africa. Investment in science, technology and innovation and in research and development (R&D) for youth is the only panacea for Africa to benefit from her natural resources.
Regulations
Africa has not benefited from her vast minerals due to lack of home-grown solutions. While minerals are border-less, policies are sovereign, incoherent and not harmonised, laws are not prudent enough and African regulatory frameworks non-existent. Africa is a net exporter of raw mineral commodities with no value addition. On the other hand, Africa is not only importing goods and services from the minerals resources, but it is also a net importer of regulations that are only meant to create a conducive environment for attracting Foreign Direct Investment (FDI). Moreover, the FDI has not resulted in addressing the key issues as prescribed by the SDGs especially creation of jobs and wealth for the huge African youth. 
With the high risk associated with the sector, most of it perceived, multinational corporations demand for extreme incentives that reap Africa of her benefits. The focus of these external regulations imposed on Africa has been to increase tax revenues for Africa, which has become a myth due to tax avoidance and other malpractices. It is estimated that Africa loses about US$80-$100 billion annually in Illicit Financial Flows (IFF) more than it receives in ODA. 70% of these are in extractive industries (the minerals sector). While Companies are chasing profit maximization for their shareholders, Africa should not be looking at value optimization along minerals value chains for social and economic structural transformation, inclusive growth and sustainable development
"Investigating the impact of the 2003 Extractive Industries Review on a number of African countries, the contributors find that a key dimension of the problem lies in the regulatory frameworks imposed on African countries by the International Monetary Fund and the World Bank. They aim to convince academics, governments, and industry that regulation needs to be reformed to create a mining industry favourable to social and economic development and environmental protection".
The imposed regulatory frameworks have led to competition among African Countries to attract FDI, which has in turn led to a surge of the race to the bottom with huge FDI flows in Africa resulting in development in Africa but not Development for Africa.

Investment
Attracting investments in the minerals resources sector will never stop. Africa is well positioned to attract responsible investments either foreign or domestic. Africa has what the world wants, and the world has what Africa needs. To attract investment that will lead to sustainable mineral resource development for Africa will not only require policies, legal and regulatory frameworks that are working for Africa and investing in the youth, but also putting the right governance frameworks in place for the sector. The world is moving into Industry 4.0 that comes with Artificial intelligence, Internet of things etc. Responsible sourcing globally is looking at Environment, Social and Governance (ESG) standards along the value and supply chains that will be captured by Blockchain technology. Africa has not defined what minimum ESG Standards would work for her. Africa would need to look beyond ESG and look at Environment, Economic, Social and Governance (EESG). The Environment refers to environmental protection the usual stuff, Economic means value optimisation along the value chains – transformation of African economies through industry and manufacturing – Social will relate to issues of human rights, gender as usual.
All these require African Leadership for African Development to focus on three key areas than can unlock Africa's Minerals Resources transformative role for social and economic structural transformation, inclusive growth and sustainable development
What can Africa do to turn this page?
In 2009, African Union Heads of state and Government endorsed a non- legally binding.  Africa Mining Vision (AMV) as the blue-print to guide how minerals should contribute to a broad based social and economic development, 13 years on -no single African Country has domesticated the vision – How can Africa develop her resources to benefit today's generation without jeopardizing the needs for tomorrows generations – sustainable development?
Objective
The objective of this session is to interrogate ideas in order to come up with African Solutions for African Development – what kind of African leadership does Africa need to achieve the badly needed inclusive growth and sustainable development using her vast resources – Human (Youth) and Natural (Minerals)
Innovations

–

Invest in People (IIP

)

– Investing in the Youth to be innovative and creative using science and technology taking the advantage of Industry 4.0, quantum computing etc  to inform industry, manufacturing and policy;

Regulations

– African home-grown well researched and coherent policies, prudent legal and regulatory frameworks that pursue

the African Dream

 

Investments

– attract responsible investments that are based on African Minimum ESC Standards using  value optimization model that takes into account- Environment, Economic, Social and Governance  (EESG) instead of ESG that are looking at revenue maximisation through tax and revenue maximisation which have not yielded the needed development as prescribed by the SDGs and Agenda 2063.
Expected Results
High-level recommendations that can feed into the UN Discussions on African Leadership for the future.
Speakers at the MADI– UNGA Science Summit Session – 18th October, 2022
Dr. Frank Dixon Mugyenyi – Minerals Africa Development Institution (MADI)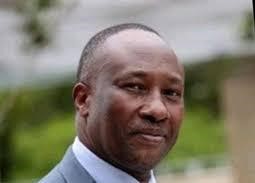 Frank Dixon Mugyenyi is the Founder and Executive Chairman of Minerals African Development Institution (MADI) Ltd and former Coordinator of the Africa Minerals Development Centre (AMDC) a Specialised Agency of the African Union responsible for the implementation of the Africa Mining Vision (AMV). He was Coordinator of the African Continental Free Trade Area (AfCFTA) Institutional Support Project funded by AfDB and Senior Advisor to Commissioner for Trade, Industry and Minerals African Union Commission (AUC)on Industry and Minerals, Before this he was Head of the Mineral Resources Unit. He has over 20 years of experience working in various capacities at the United Nations Industrial Development Organisation (UNIDO), International Trade Centre (ITC), United Nations Development Programme (UNDP), Common Market for Eastern and Southern Africa (COMESA) and the African Union Commission (AUC) as a Senior Economist and Technical Advisor on industry and mineral resource sustainable development policies and strategies as well as Private Sector Development.
Mr. Jean-Claude Guillaneau – French Geological Surveys (BRGM)
Jean-Claude Guillaneau is graduated from the ESEM Engineering School in France and continue his studies at the Laval University (Mining and Metallurgy) in Canada.
After working in the Mineral Research Center of Quebec, he joined BRGM, the French Geological Survey where he has been Head of the Process Department, Manager of the International Division and of the Georesources Division including the activities in Geology, Mineral Resources and Geothermal Energy. He has also been CEO of the engineering subsidiary in geothermal energy CFG.
He has been launching a project on Responsible Mining for the French Ministry of Industry. He is managing an European project (PanAfGeo) with 12 European countries for the training of the 55 African Geological Surveys particularly on Mining and Mining environment and starting a new project on the EU Africa Partnership on Raw Material Value Chain (AfricaMaVal).
He is actually in charge of the International Institutional Affairs at the General Direction of BRGM.
He is member of the French Mining Association (SIM) and he is also member of the SME, CIMM, SGA and the Geological Society of Africa (GSAf).
He has a strong background in the mining field throughout the World and especially in Africa including small scale mining and mining environment.
E-mail jc.guillaneau@brgm.fr
Dr Rokhaya Samba DIENE
Geological Engineer by Design, Dr Rokhaya Samba DIENE holds a Doctor-Engineering Diploma in Applied Geology from Cheikh Anta Diop University in Dakar. Specialized in Public Administration of Mines from the Ecole Nationale Supérieure des Mines in Paris and holder of an Executive MBA in Finance and Advanced Management from the Polytechnic University of West Africa in Dakar, she successfully completed in 2011, the Minerals Regulation and Management course from Curtin University in Australia, and in 2012, the course on "Mining Policy and Trade Negotiations" from IDEP.
Appointed Director of Mining Prospecting and Promotion in 2015, she was successively Head of the Documentation Center and Mining Cadastre, Head of the Mines and Quarries Division, Head of the Regional Service of Mines and Geology of Dakar.
Dr Diène coordinated the Africa-Europe Georesources Observation Project (AEGOS), the Institutional Diagnosis Program of the Ministry of Mines and Diagnosis of the Legal and Fiscal Framework of the Mining Sector and the organization of the 5 editions of the International Mining Fair of SENEGAL.
E-mail: rokhaya.samba@minesgeologie.gouv.sn
Dr. David Khoza – Council for Geosciences of South Africa (CGS)
David Khoza is geophysicist who's worked in minerals exploration, mining and geoscience research. After completing BSc Honours degree, David joined BHP Billiton's mineral exploration division, conducting geophysical surveys primarily in Africa. David took a break and then back into academia to complete his PhD, which focussed on understanding the tectonic evolution of the Southern African lithosphere using magnetotelluric data. Following that, he joined Anglo American's Technical Solutions department supporting several business units in mining, green and brownfield exploration and research efforts within Anglo American. He then joined SPECTREM AIR, primarily focused on airborne data processing, modelling, interpretation and research. David then joined Council for Geoscience's Executive Management Team. He holds a BSc (Geology and Physics), BSc Honours (Geophysics) and a PhD (Geophysics) from the University of the Witwatersrand.
E-mail  dkhoza@geoscience.org.za
Ms. Celine Andrien  – EuroGeoSurveys (EGS)
Celine Andrien (Female) is the Director of EuroGeoSurveys Secretariat, where she is involved in the management, technical, and scientific activities of the Secretariat.
Ms Andrien joined EuroGeoSurveys in 2010 and has taken on a key role in the development and implementation of the EGS Strategy Action Plan and ensuring the smooth operation of all statutory procedures for the organization.
As Director, she monitors EU developments, liaises with EU institutions/ policymakers, and represents EGS and its member institutions globally with a particular focus on EU-Africa relations, thereby strengthening the European Geological Survey community's network with key stakeholders and interest groups and assisting EGS in fulfilling its strategic ambitions. She has also been strongly involved in the management, logistics and outreach activities of the geoscientific projects EGS is engaged in, most notably the PanAfGeo Project which successfully completed its first phase from 2016-2019 and was granted support for a second phase beginning in 2021.
E-mail: celine.andrien@eurogeosurveys.org
Felix Bob Ocitti – Uganda Petroleum Authority/ AUC AMREC Working Group
Felix Bob Ocitti works as the Manager, Operations and Compliance at the Petroleum Authority of Uganda (PAU), a statutory body charged with the responsibility to monitor and regulate the Petroleum Sector in Uganda.
He is a member of the African Union AMREC Working Group charged with developing and promoting the African Minerals and Energy Resource Classification and Management system (AMREC), he is also a member of the United Nations Resource Management Systems (UNRMS) sub-group and Petroleum Working Group (PWG) under the United Nations Economic Commission for Europe (UNECE) charged with aligning the Petroleum Specifications to the United Nations Framework Classification for Resources (UNFC).
Felix played a key role in developing AMREC leading to its adoption by the Specialized Technical Committee (STC) and the Council for Minerals and Energy Ministers of the African Union in September 2021. He also played an active role in development of the "Supplementary Specifications for the Application of the United Nations Framework Classification for Resources to Petroleum" which was published in September 2021.
He is an active member of the Geological Society of Africa among other societies. He holds a Master's degree in Petroleum Geoscience from Imperial College London, a Bachelor of Science degree from Makerere University, Uganda and currently a Candidate for LLM International Law and Policy at the University of Dundee UK.
Email: felix.ocitti@pau.go.ug
ocittifelix@gmail.com
Dr. Abdoul Aziz Ndiaye – Geological Survey of Namibia (GSN), Ministry of Mines   Energy 
Dr. Abdoul Aziz Ndiaye is Senior Lecturer in Mining Geology / Geostatistics and is Director of the Institute of Earth Sciences (IST) of the University C. A. D. of Dakar (Senegal) since 2007.
After graduating as geologist engineer and after a Master in Mining Geostatistics at the Ecole des Mines de Paris, he worked for more than 10 years in the mining industry in phosphates, industrial clays and in the exploration of gold. After a short stay to the Mines and Geology Administration, he joined in 2007, IST where he's teaching Mining Geostatistics and Economic Evaluation of Mining Projects.
His academic works focuses on applications of real options to mining, particularly in considering geological and financial uncertainties in the economic evaluation of mining projects with applications to mining taxation and income sharing between "stakeholders" (State, Mining Companies and Communities).
Ms. Anna-Karren Nguno – Geological Survey of Namibia (GSN), Ministry of Mines  Energy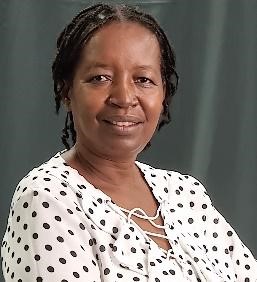 Mrs Anna Nguno is a Deputy Director and a head of the Regional Geoscience (Mapping) Division at the Geological Survey of Namibia (GSN), Ministry of Mines   Energy. She obtained her Master of Science in Geology and mineralogy from the University of Helsinki/Finland in 1998. For the past 22 years, Mrs. Nguno has been working as a geologist in various positions at GSN. Her work experience includes but is not limited to:
Coordinating geological mapping and research in collaboration with local and international research institutions and researchers
Compilation of Geological maps, Geoscience data management. GIS and Remote Sensing.
Involved in the Spatial Data Infrastructure (SDI) activities in Namibia and promotes Geoscience data management and standardization as well as Geoscience awareness in school and the public at large.
Mrs. Anna Nguno is a:
President, Geoscience Council of Namibia
Vice-President for Southern Africa, Geological Society of Africa
Vice-president, Sub-commission for Africa Maps, Commission for the Geological Map of the World
AUC- African Mineral and Energy Resources Classification and Management System (AMREC), Technical Working Group member.
Member of the IUGS Nominating Committee for the term 2020-2024.
Amongst others
Proff Nellie Mutemeri – School of Mining Engineering, University of Witwatersrand & Mining Practice Director, Mutemeri Consulting

Professor Nellie Mutemeri holds a PhD in Geology and is an Associate Professor with the University of Witwatersrand. She has worked extensively in the mining sector with experience in sustainability, artisanal and small-scale mining (ASM), social impacts, mining policy & governance, legislation and strategy, responsible supply chains and ethical audits. She currently sits on the Board of the Diamond Development Initiative, and is also a member of the UNESCO Council for International Geosciences Council Programme. Professor Mutemeri has worked and consulted for: AngloGold Ashanti, DFID, UNEP, Oxfam, Action Aid, USAID, World Bank, BGR, Cardno Emerging Markets, Conservation International and IBI International.
Mr. Jerry Ahadje – African Development Bank (AfDB)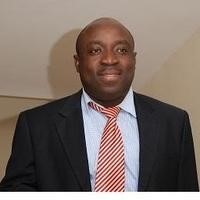 A mining specialist with 25 years' experience in natural resource management: research, policy analysis & implementation and mineral sector regulation.
Jerry Ahadjie is currently the Chief Minerals Officer at the African Natural Resources Centre of the African Development Bank, where he is contributing his quota to the implementation of the Africa Mining Vision in several countries on the continent. Before joining the Bank, he worked with the Ghana Minerals Commission and rose to the position of Deputy Manager in charge of Sectoral Policy, Planning & Projects.
Mr. Ahadjie holds a BSc (Hons) in Mining Engineering and an MSc in Mineral Exploration (GIS based) from the University of Twente in the Netherlands. Jerry has several professional certificates in mineral policy & economics, mineral value chains, strategic management, mine closure and project management. Jerry has to his credit a number of publications & presentations, especially on Africa's mining sector.
Mr. Nerson Tjaros – Founding Member MADI, EDS Pty Ltd, BI Dynamics Pty Ltd, Dryland Water & 
Energy Pty Ltd; 
Nerson Tjelos is a Geo-entrepreneur based in Windhoek, Namibia. He has over 8 years of Exploration, Mining Consulting, Environmental Research, and Business Development Experience. Nerson has founded a number of business entities in Namibia and Africa and his team members include earth scientists, data analysts, project managers, and business engineers. He received several business awards and was named among the Top 100 Most Influential and Young Brightest Minds in Africa in 2019 and 2020. He prefers to be referred to as a Generalist who knows little about a number of things, and a non-stop-grinder who has a strong desire to create teams capable of providing consultancy services in all corners of Africa by 2027.
Ndeshihafela  Ndivayele – Mining & Process Engineering Society, Windhoek, Namibia
Ms. Ndeshihafela Panduleni Ndivayele is the President of the Namibia University of Science & Technology (NUST) – Mining & Process Engineering Society, finishing up her Bachelor of Engineering in Mining (Honours), a member of the Women in Mining UK (WIM UK), former Coordinator of the 1st and 2nd Annual  Namibia International Engineering Week 2018 and 2019, respectively, hosted by the Namibian Society of Engineers (NASE) under the patronage of Mr. Riaan Burger, CEO of NAMDEB Diamond Corporation, a De Beers Group partnership with the Namibian government.
Moreover, Ms. Ndivayele is the Founder of NABO Innovations, a newly established engineering & creative design start-up that has been selected as Top 5 for Southern African Women in Engineering (WomEng) Fellowship 2021 Innovation Challenge powered by De Beers Group, tackling a number of Sustainable Development Goals (SDGs), as well as, Top 30 in Africa for BeChangeMaker 2022, powered by HP Foundation, WorldSkills and African Union Commission and supported by United Nations Industrial Development Organization.
Email: Ndeshi Way ndeshiway@gmail.com
Lyapa Manza – Country Coordinator- ACP-EU Development Minerals Programme -Zambia
Lyapa Manza is the Country Coordinator of the ACP-EU Development Minerals Programme  for Zambia. He holds a  Mining Engineering degree  from the University of Zambia and a Master of Business Administration from the University of Bedfordshire (UK). Lyapa  has over 20 years' experience working in the minerals sector in areas of  mine management, project management and development of  greenfield projects on range of mineral commodities including Copper, Manganese, Gemstones, Cobalt, Gypsum, Feldspar, Limestone, Tin and Coal. He also worked in mineral resource governance  in Government, the World Bank, European Union and UNDP contributing strategies on  legal and regulatory frameworks reviews, environmental and safety safeguards, best mining practices, community relations and Artisanal and Small-Scale miners' capacity building.  Lyapa is driven by passion to unlock the full potential of the Development Minerals and has contributed to developing strategies that  improve the Development Minerals  sector through capacity building and promoting investment in the ASM projects.