The 11th annual Mineral Wealth Conference (MWC) was organized by the Uganda Chamber of Mines and Petroleum (UCMP) in partnership with the Ministry of Energy and Mineral Development (MEMD). The conference plays a critical role in creating opportunities for Uganda's domestic and international mining interests since it brings together key policy and decision-makers, business leaders, bankers, academia and mining investors from all over the world.
In its 11th year, the Mineral Wealth Conference was a two-day conference held physically at the Kampala Sheraton Hotel on 11th and 12th October 2022 under the theme: "Positioning Uganda's Mineral Sector for the Green Energy Revolution."
It attracted the interest of various categories of people, ranging from Government officials to business stakeholders, environmental and social activists alike. In attendance was;
Hon Ruth Nankabirwa – Minister of Energy and Mine Development.
Ms. Agnes Alaba – Director Directorate of Geological Survey and Mines – Uganda.
Hon. Dr. Monica Musenero – Minister of Science, Technology and Innovation.
Prof. Pamela Mbabazi – Board Chairperson, National Planning Authority.
Hon Richard Kaijuka – BOT Chairman – UCMP
Dr. Frank Dickson Mugyenyi – Chairman – Minerals Africa Development Institution (MADI).
Discussions at the conference were focused on the dynamics of investment in climate change action today, the impact of climate change on mining, the opportunities and challenges in regional integration of mining projects, practical lessons from the years of development of Uganda's mineral sector and bench marks from successful jurisdictions/ regions amount others and Minerals Africa Development Institution (MADI) was well represented.
What Went Down:
Sir Richard Kaijuka BOT Chairman, Uganda Chamber of Mines and Petroleum UCMP opened the conference noting that Green minerals are highly demanded. Some of them include lithium, graphite, rare earth metals (REM), manganese, copper cobalt, among others.
Among the applications of these critical raw materials is:
Electric Vehicles
Offshore wind turbines
Mind Resonance Imaging (MRI) scan
Positron Emission Tomography (PET) scan
Uganda can supply these minerals for green energy transformation. He further exclaimed that positioning Uganda`s mineral sector for the green energy transition is meant to be a collaborative effort between the private sector, Government and the populations (stakeholders).
Among the questions posed by him during his speech which were later highlighted on in the subsequent speeches, include:
Does Uganda have enough to position itself as an energy (global) mineral transition supplier?
Will these efforts help Uganda lip frog into sustainable economic development?
Is the legal and policy framework able to sustain this transition in its current state?
The minister for Minister for Energy Minerals Development Hon. Ruth Nankabirwa officially opened up the conference and in her opening remarks she addressed the need for utilizing mineral resources for social & economic developments.
She remarked that the interest of Uganda is to make sure that we sustainably exploit our mineral resources for social and economic development. This is to be archived through seeking guidance from the private sector players and continuous discussions with the involvement of the population at large.
The minister for energy also stated that the government will continue to promote investments in the mining sub-sector with emphasis on value addition and that this development cannot be archived in a place where there are adverse climate change effects. She also added that for us to attain a smoother transition to green energy, we have to strike a balance between poverty and transition in order to do away with the use of coal and fire wood related use cases.
She also hinted on the new Mining and Mineral law of Uganda, which has as of the day of this publication, been passed by H.E the President of Uganda. In conclusion, more surveys are expected to reveal additional minerals which are expected to attract investments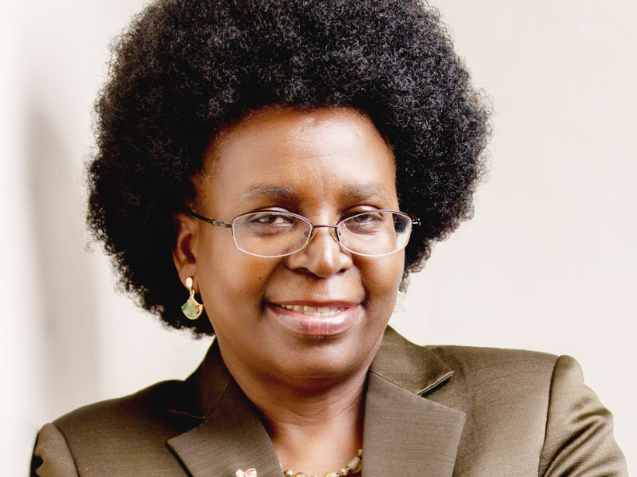 On day 2, Hon. Dr. Monica Musenero, Minister for Science, Technology and Innovation gave an insightful presentation on "What is Uganda`s Strategy for Mineral-led Industrialization and Development?"
She delivered a speech focusing on Uganda's Vision 2040. She highlighted that the government wants a massive shift of population from low to high-value occupations with corresponding incomes from the current $506 a year to $9,500 annually.
Dr. Musenero said that the national strategy is science-led social-economic transformation. This is where the mineral sector is involved. Value addition in the minerals will involve the transfer of technology to Ugandans and that is why we are saying no to raw mineral exports.
She added that the vision is to make Uganda the best, most technologically advanced, and most innovative nation in the region. Uganda has vast mineral potential and the only missing link is harnessing the resources that we have.
She said currently the focus is on developing iron ore to value add and obtain steel instead of continuously importing it yet we are richly endowed with the mineral.
Dr. Musenero said that companies are recycling scrap because of cheap energy, but Uganda has a lot of potential for renewable energy sources that can be tapped into to fuel the value chain of iron ore in-country processing. These are:
Geothermal
Hydropower
Solar
Hydrocarbons.
Mr. Dennis Kusasira, a partner at ABMAK associates presented a myriad of challenges involved in the in-country processing of minerals. He said that the current ban on raw mineral exports does not encourage investment in exploration or in developing mines and may not be helpful.
He added that there is also a lack of downstream market so the government needs to think of how to create a balance that will allow investment to keep flowing in the country.
Hon Dr Musenero responded by saying that markets do not exist where there are no products. She told delegates at the MWC that government is ready to have discussions with investors, and it is not dictating but rather, the government wants to achieve vertical & parallel integration.
It is only prudent to note that there were glaring opportunities as sited out by the two ministers which include but not limited to the following;
Investment.
Employment creation
Capacity building.
Dr. Frank Dickson Mugyenyi, Chairman MADI whose keynote speech was about "Mineral sector potential of East Africa as a developmental block; Is a regional 'green energy minerals complex' attainable?"
He advised participants at MWC 2022 to add value to strategic minerals that meet the demands locally. In doing so Africa will benefit from its vast mineral resources while adding that most of those coming to mine have demands back in their home countries.